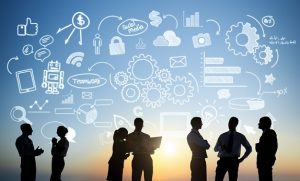 Access to service lines and professional consultation provided by the GSC Partners:
– Communication & Marketing: we elaborate and plan our clients's marketing and communication strategies aimed at Brand&Products promotion, supporting them from the project to the final realization into business.
– Press office and media relations.
– Legal Trusteeship and services of safeguard of Intellectual Property rights
– Assistence in the analysis of potential criticalities and orientation towards the spotting of possible Solutions
– Cooperation during the verification of economic-financial feasibility and during the definition of a business plan of development programmes/projects.
– Assistence defining the selection of the business team and the key-characters recruitment, core to the business development
_ Assessment services to value and enrich Competences
– Aid in the Research of Partners, aimed to facilitate business relations with potential Technological, Productive or Commercial Partners, both in national and international field.
– Assistenza alla ricerca di fonti di finanziamento, all'identificazione dei potenziali partner finanziatori (Venture Capitalist e/o piattaforme di crowdfunding e social lending) e strumenti pubblici di agevolazione.
– Assistance setting the Elevator Pitch in order to present your business to potential investors
– Networking services to access those resources and competences necessary to the business development (technology, human and financial capital, sales channels, technological transfer through research bureaus)
– Internationalization Support services.