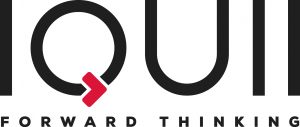 Born in 2011 by two business partner Mirko and Fabio Lalli, IQUII is a 360° Digital Company specializing in native mobile iOS, Android, Social Media, Web, Integrated Marketing, Digital PR and Wearable & IoT.
The company focuses on the key areas of digital projects in order to enable new business models and new opportunities through technologies. Realize creative communication strategies, enhanced by method and experience. Explore trends and opportunities merging knowledge, research and extended vision. Over time, the team's expertise and passion have been strengthened in order to get the company in position as a reference for embedded software development, mobile software for internet connected devices, wearables technologies and User Experience.
Born also with the aim at guiding its customers on innovative paths, IQUII connects people with the brand, combining listening, engaging and experimenting.
IQUII is a strongly growing and developing company outside of Italy and since July 2016 it is also part of the Be-Tse Group, a multinational listed on the Italian Stock Exchange.