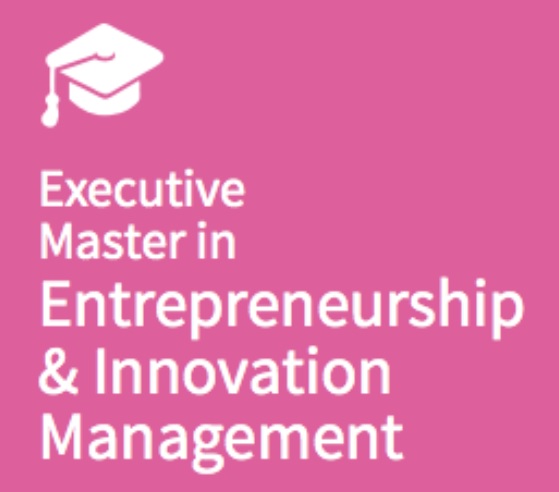 Executive Master in in Entrepreneurship & Innovation Management
Infor Elea Academy presents the executive Master in Enterpreneurship & Innovation Management, dedicated to those who want to learn how to think/act as business men and/or become Innovative Managers.
This Master will provide you with all the knowledge, tools and skills to set up a business growth strategy, introducing and managing innovation in the different steps of the Value chain and having a new problem-solving approach that will allow you to see issues as opportunities to develop breaking innovative solutions.
This course will teach you how to make your competitive strategy flourish in order to pick the chances offered by the market being able to evaluate and manage the Human, economic and financial Resources; core elemets to the creation and development of the new Business.
The learning process is a combination of enterpreneur, managerial-economic and financial contents with a solid knowhow of the development processes of the New Products.
Based on the discusson of Business cases, the use of simulations and an open confrontation with professors and experts, this Master is addressed to Startuppers, Enterpreneurs, Innovation Managers, Executives, Consultants and  Products/Services Designers. The course is also dedicated to those young professionals who are about to begin a carreer/cover a position of strategic government in an existing business enterprise.
Syllabus
In-Class Teaching – Fundamentals modules
– Business Modeling & Business Planning
– Lean Startup, Customer Development & Innovation Accounting
– Innovation Strategy – Sustaining vs Disruptive
– Hyper-connected Markets and Customers – Managing Digital Transformation
– New business models in Digital era
– Economic basics – Introduction to the economic-financial management of an enterprise through business plan
– Editing the business plan –From the Idea to the Enterpise
– Management control as  a tool of leadership
– Efficient Leadership to manage business Changes
– Marketing principles
– The Enterprise: a system to play with
– Build your own Business
– Know your peronal business potential
In-class Teaching – Elective modules
– E-Recruitment – Staff selection and Recruitment in 2.0 Era
– Project management – Projects as strategic business incentives
– Problem solving and conflicts management
– Confident and successful negotiators
– Digital marketing – How to grow your own Business in Digital
– Social Media Marketing principles and instruments – On-line Communication in web 2.0 and Social Networks Era
– Unconventional Marketing instruments and Marketing guerrilla
– Sales energy – The Emotional Sale a competitive advantage
– Achieve your personal and professional targets
– Investment analysis
– The What-if models: a decision-making support
– Cash flow analysis and business sustainability
– Communicating with the public – Find out and use your Communication skills
– Develop your business potential
E-Learning Classes
– Developing your commercial potential on-the-phone
– 5 secrets to get traffic on your web site
– 4 key-points to build long-term customer loyalty to the users of your website
– Communication Strategy
– The Claim and the relationship with the Customer
– Setting commercial negotiations
–Marketing strategy
– Approach to the logic of business finance
– Strategic Vision and Activities management
– Planning and Applying the Management Dashboard
– Managing the Operative Risks
– Setting a project budget
– ROI Calculation in an Intangible project
– How to identify the suitable candidate: the efficient method
– Problem solving instruments and methods
– Boosting and supporting Motivation
– Efficient Decision-Making
– Manager's persuasive power
Final Exam and Certification
At the end of this formative path, the partecipants will receive the Diploma of Executive Master in
Lean Management, final score expressed in points out of 100, the candidate, in order to access the exam, will be in possession of the following requirements:
• To have accomplished his course of studies attending at least 15 modules of face-to-face lessons
• To have finished every single course of e-learning specialization, having passed the exam at the end of each module, with a score equal or greater than 80%
Also consider a final discussion in front of an examination board during which the acquired expertises and the obtained results will be exposed.
Attendance
This Master has been conceived and structured in a flexible and innovative way to meet the necessities of all the users.
The educational path includes a part of Whole-class teaching, based on the partecipation to a minimum of 20 workshops of which 13 Fundamentals and 7 Elective, according to the choice of the attendees.
All of the 20 meetings will roll during one solar year and will be supported by a minimum of 10 e-learning modules easily available to you by your own laptop.
Those students who already have specific educative experiences will have the chance to –agree with InforElea- substitute one or more fundamental modules with as many Elective ones as they choose.
In case the candidate is unable to partecipate to one of the meetings, he will have the possibility to make it up taking part to a following one.
The Master will be available at the INFOR ELEA in San Secondo in Pinerolo.
Enrollment cost and Info
In order to understand about info and prices, send an e-mail to campus@geosmartcampus.it