Workstations and conference rooms provided by our Partners Talent Garden and InforElea with the chance to benefit from all of the facilites at: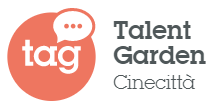 Talent Garden Cinecittà is second largest campus in Rome for european coworking networks. Here digital professionals, creatives, expertise on technology work, learn and interconnect within a dedicated space totally focused on the digital core, in the very heart of Cinecittà Studios. Either yor goal is to grow your business, become a an innovator in your professional field or to build next digital revolution, at Talent Garden you'll find coworking areas with a unique design, an international community in support of your ideas and innumerable opportunities of growth and training.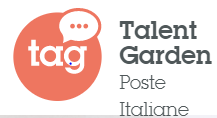 Talent Garden Poste Italiane is a platform in Rome where ground-breaking innovators in digital, technology and creativity operate in networking in order to work, learn and grow. Whatever your professional objective is, at Talent Garden you'll find Europe's biggest community of digital innovators inside a network of coworking campuses. Open 24/7, the campuses are designed to provide professionals with a physical base to succeed and scale. Equipped with workstations, offices, meeting rooms, laboratories, event spaces, fablab, café, dedicated on-site Community Manager, matchmaking app to connect around the Community, free workshops with industry experts, free wellness and upskilling activities and more. Talent Garden is part of a global network of digital Talents that connect, support and accelerate digital innovation.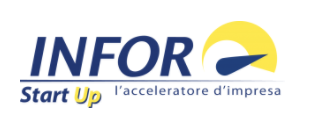 Coworking spaces at the premises of Alessandria, Asti, Cuneo and Pinerolo. InforElea Startup is thee right habitat for neo-enterpreneurs, business organisations, professionals who aim to develop their own projects ina dynamic environment equipped with innovative facilities and services.