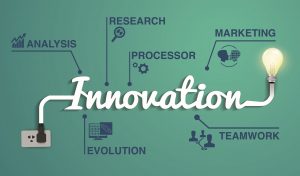 The Teams producers of Innovative Solutions suitable for the GSC Acceleration Plan Requirements  based on Digital Geography can submit their projects to the GSC Advisory Board.
The Team Innovators can present their Solutions sending an email to the GSC Advisory Board: selezione@geosmartcampus.it
The Application fields can be insight the macro areas as:
– Agricolture
– Banking
– Cultural Heritage
– Energy
– Environment
– Gaming
– Governance
– Health
– Insurance
– Living
– Logistics
– Manufactoring
– Mobility
– Real Estate
– Security
– Space
– Tourism
– Transportation
– Water
The Submission procedure will include the following phases for each theme:
A) Definition of the Thematic Area in oder to identify the market range and its necessities of innovation.
B) Submission of the Solution: the Innovation teams will introduce their Projects producing the following info and documents:
– Description of the Solution;
– Focus on the ''Innovation Value'' brought by the proposed Solution/Project;
– Medium-long term Development perspectives;
– Canvas from the Concept to the Delivery (eg. Market Analysis, Value Proposition, Vision, Offering and Placement, Scenario, Target, Business Plan)
– Presentation of the Team
C) First Selection: during this first selection the Innovators will be given support aimed to help and counsel the Teams in order to focus accurately on the needs to satisfy, to fit in the gsc application requirements and to efficiently turn the Innovative Solution.
GSC will accomplish a first evaluation of the Innovative Solutions proposals through the Advisory Board  giving an outcome report.
ASSESSMENT CRITERIA
– INNOVATION (max score 30 grades)
Originality and eligibility of the Idea or of the approach to match the demands of the specific market.
– TEAM – (max score 20 grades)
Qualities of the Team (and/or of the business framework) which will need to be well-structured and provided with appropriate, heterogeneous and complementary previous experiences.
– FEASIBILITY (max score 30 grades)
Technical workability of the Solution
– MEDIUM-LONG TERM PERSPECTIVES (max score 20 grades)
The Capacity of the innovative Solution presented to fulfill the requirements, also towards the whole sector, which can be sustainable on the medium-long term
GSC will accept those Solutions that will have accomplished a score equal to or higher than 70 grades.
D) Final Selection: the choice of the best Innovative Solutions proposed with the following access to the acceleration program. The regarding communication will be through e-mail and PEC.
E) Access to the Acceleration Program: those Solutions admitted within 30 days from the admission communication will reformulate their 'Definitive Solutions' filling in and sending to GSC the forms and the adjourned documents at the moment of the audit of selection and the info and specific legal documents requested in order to access the acceleration services.
The solutions of the potential established Start-up should commit to found as an enterprise within 30 days from the possible acceptation. Within the same term should be brought the potential changes to the project of Solution and communicated to the GSC as described in the Definitive Proposal.
F) Admitted Solutions: those 'Affiliate Solutions' will be publicly presented through the GSC communication tools.
G) Acceleration Services: the selected team-Innovators joining the GSC acceleration program will benefit from the following services on annual basis renewal (for maximum 3 years):
– the employment, as it is necessary by the Solution to develop, of the dedicated technological products and services;
-professional assistence and support of GSC to the development of one's Solution in the stages of 'Project Life Cycle' in order to accomplish the project successfully;
-networking services to pinpoint responsabilities, skills, resources useful to the development of the Solution;
-Support and orientation to the selection of specialistic consultations;
-Assistance during the reasearch of Partners in order to ease the business relationships with potential national and international players into the technological, productive and commercial fields;
– involvment in events, meetings, exhibitions, formative interventions arranged by GSC;
-involvment in the activities of communication and Brand Awareness developed by GSC