<< April 10th April 11th   Educational Courses   Solution Speech Area Speakers Rehealth   Esri Conference
On the 11th of April within the Expo Area some of the Geosmartcampus Accelerated Solutions -projects in course of business acceleration- will deliver a Pitch in order to present tehir Innovative Solutions:
h 12.00 KIMAP by Kinoa
h 12.15 Asbestos Free by Aerodron
h 12.30 BIM Data Driven Energy Planner by Gruppo Isc
h 12.45 Truckup by Switchup
h 15.00 GeoGuard by Gred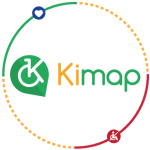 April11th – h 12pm
KIMAP –  Accelerated Solution by Geosmartcampus
Kimap, first navigator for people with motor disabilities. Smart cities made accessible thanks to Artificial Intelligence
The solution is conceived to help users with motor disabilities in order to ease mobility through an innovation technology operating on smartphone apps and constiting in interactive navigation maps that embody accessibility levels of urban and extraurban spaces.
Speaker: Tommaso Rossi Partner, CTO Kinoa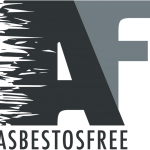 April 11th – h 12.15pm
Asbestos Free – Accelerated Solution by Geosmartcampus
Asbestos Free – Asbestos Mapping with SAPR Systems
The Solution was created as a safeguard tool to face the presence of asbestos in cities. The computer-based analysis of aerial images (with algorithms of ownership developed in collaboration with italian research labs), combined with closer images shot by drones, allow to classify and map the state of conservation of roofs/canopies containing asbestos, within municipal areas.
Speaker: Fausto Ugozzoli, Project Manager e Business Developer, Co-founder

April 11th – h 12.30pm
BIM Data Driven Energy Planner – Accelerated Solution by Geosmartcampus
BIM Data Driven Energy Planner – ISC Group
The Solution places BIM technology in support of the energetic efficiency: the BIM Data Driven Energy Planner. It consists of a whole of tools and procedures to design a real-estate census, in order to know the overall energy consumption, analyse the building stock, define priorities in interventions, estimate the energy demand, monitor interventions results, making all these results accessible to whom it may concern. BIM Data Driven Energy Planner represents a preliminary tool in support of energetic diagnosis, it doesn't replace it.
Speaker: Antonio Martino, Gruppo ISC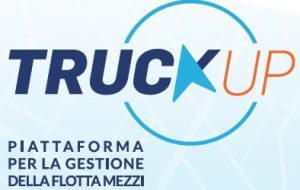 April 11th – 12.45pm
Truckup – Accelerated Solution by Geosmartcampus
Truckup – Solution dedicated to vehicles fleets management
Digital Transformation of procedures in Transportation sector nowadays offers a precious support to logistics. Thanks to digital platforms and apps that are integrated with the Transport Management System is already possible to answer the current needs of these activities.
Speaker: Gianluca Boarini, CEO SwitchUp srl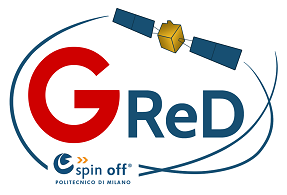 April 11th – 3pm
GeoGuard – Accelerated Solution by Geosmartcampus
GeoGuard – Solution dedicated tomonitoring services for natural risks and infrastructures
GeoGuard is an innovative service end-to-end, based on low.cost GNSS tools. It comprehends actiivities and systems for the implementation of tailored solutions for the detection of movements od structures or lands, with the highest millimetric precision.
Speaker: Eugenio Rainini, Senior Researcher and BoD member at GReD (Geomatics Research & Development)